Cultures, people and places create and drive cities and building a truly bespoke platform is imperative to the success of servicing your citizens. District was designed as an agnostic platform, capable of addressing your unique customer requirements through delivering and collecting information in a humanised fashion.
Developed by Doghouse Group, District is a platform born through 15 years of delivering research, design and open source development to all levels of government.
The supporting function that delivers District's ongoing software services is driven by our desire to continually improve through data, analysis and design.
We are passionate about our products and services, we have invested heavily in Districts development and we welcome the opportunity to work with organisations and partners to push the boundaries of our products, to breed innovation and deliver truly unique citizen experiences.
Enterprise experience
District is developed by Doghouse Group, a small collective of companies experienced in delivering enterprise products, services and solutions to public sector organisations
We are backed by an expert team of software engineers, user experience designers and support agents. Our products and services are underpinned by an ecosystem of mature technology and people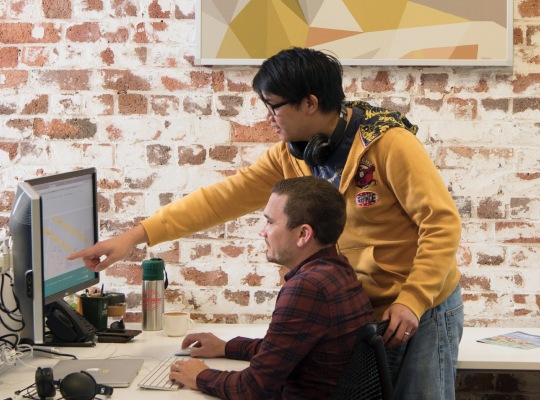 Doghouse Agency
Doghouse Agency is an award winning digital agency specialising in enterprise product development utilising open-source frameworks. We were founded in Perth, Western Australia in 2006 and we have grown to build and support technology at a global scale
With almost 15 years of success in government, we created District to improve how open-source technologies were built, managed and scaled in public sector organisations