Sector
Victorian Local Government
Smart digital service delivery to a culturally and linguistically diverse community
Delivering smart solutions to a culturally and linguistically diverse community is a challenge - and an opportunity. It's not just about providing translation services. Great service delivery to CALD communities is about making sure that everyone is engaged, no matter their background.
Manningham Council is one of Victoria's most multiculturally diverse communities. When District was tasked with designing the Council's new website, ensuring that it met the needs of this diverse population was essential.
Delivering clear and concise messaging was just one part of the puzzle. People from diverse communities have different expectations about the role of local government, and may not be aware of the range of services they provide.
The District team conducted dozens of interviews with native Cantonese, Mandarin, Italian, Farsi, Arabic and Greek speakers living in Manningham, establishing a clear understanding of the relationship, expectations and interactions between the council and its residents.
Connecting citizens to government
As a result, a series of personas and site journeys were created, informing the digital site strategy, and serving as a benchmark for decision making during the design and development phases. Further research provided insights into how people search, group and label content. Finally, community involvement in the wireframe phase ensured an intuitive user experience for a culturally diverse audience.
Ultimately, thanks to an inclusive and simplified user experience, the Manningham Council website has enhanced the digital engagement of its community. Clear and plain site content, actionable page structure, an intuitive site menu with a dedicated space for multicultural content, and visual site navigation, were the guiding principles. The result is an accessible, culturally inclusive, and contemporary site design.

Supporting an ecosystem of enterprise applications and requirements.
Every project is unique. Organisation requirements, workflows, environment, budget and identity changes with each customer. At District, we handle each project with the same attention to detail, from a single CMS implementation to a complete product platform.
With its complex requirements and workflows, Manningham Council required a comprehensive approach. Powerful District CMS functionality, including a large range of content modules and smart forms, ensured CMS connectivity within the Council's digital ecosystem.
For the team at Manningham, the admin interface has provided all the tools they need to create dynamic and compelling content, and the intuitive, easy-to-use interface has reduced the need for extensive training, which reduces overheads, while encouraging the production of compelling content.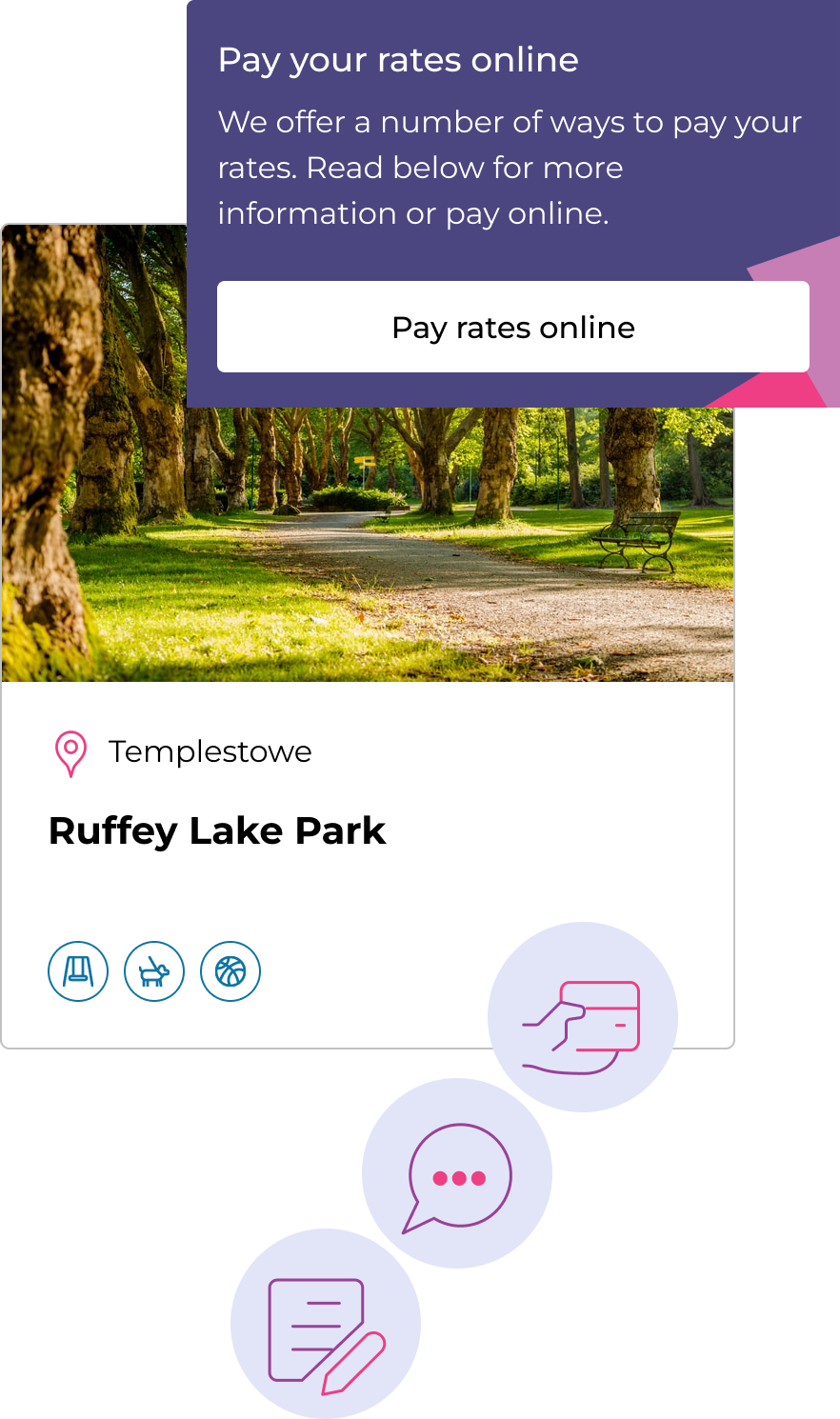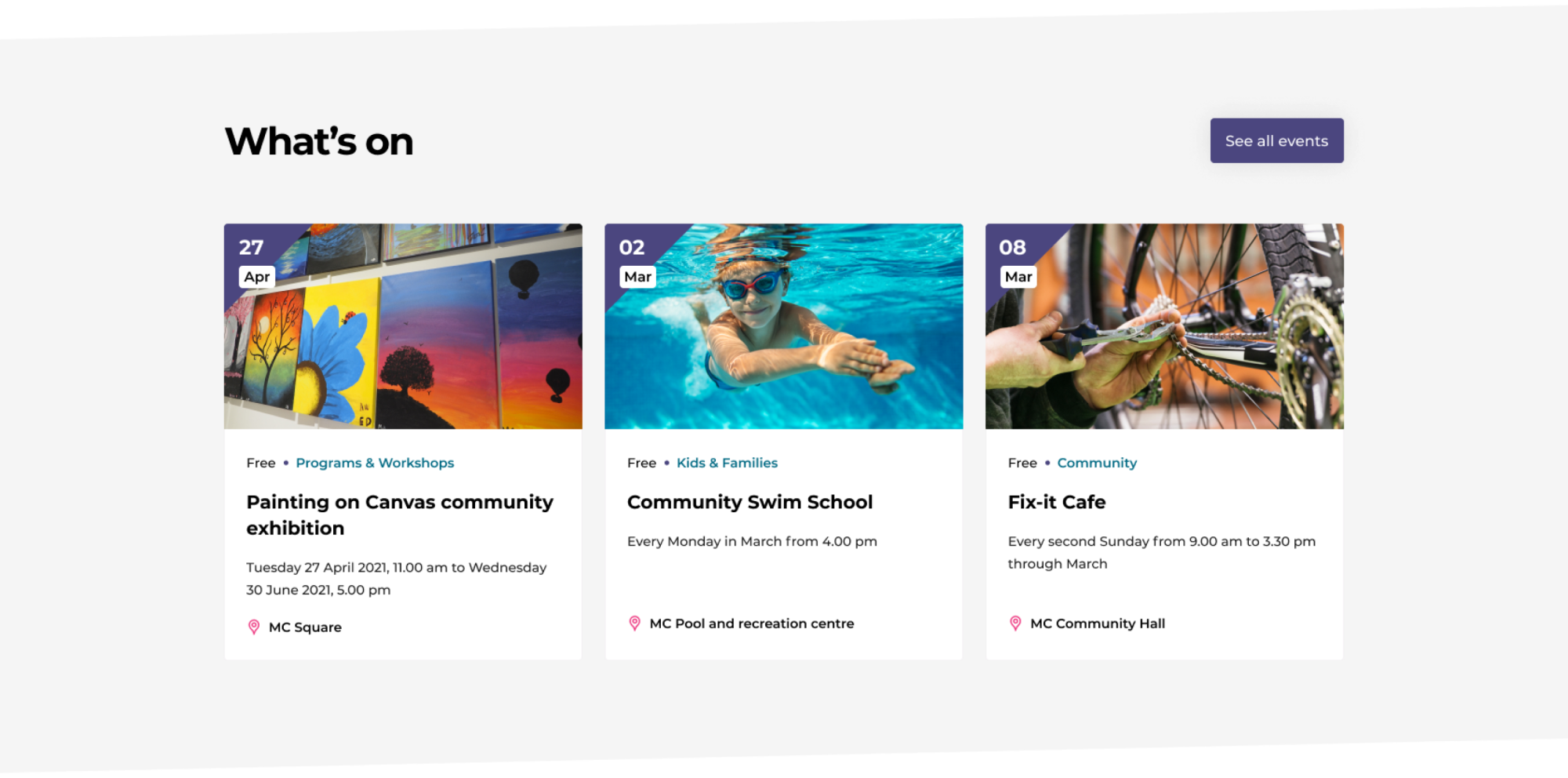 Project outcomes
Integrated user research and user validation throughout all project phases, from discovery, strategy, user experience to design
Strong research focus on a culturally and linguistically diverse site audience: user interviews, card sorting activities, tree jack testing and wireframe validation
User segmentation and user journey mapping to uncover and understand the relationship between Manningham Council and its multicultural community
Clever and actionable user experience, navigation and functionality, centered around transactional content, for an improved digital service delivery
Visually navigate users through an advanced menu, powerful site search, iconography, and a smart tagging system
Created content types, workflows and authoring rules to suit Manningham Council's departmental structure and their partially-distributed ownership model
Integrated TechnologyOne, Micro Focus Content Manager (TRIM) and Weave GIS data sources