THE LEADING COMMUNITY ENGAGEMENT SOFTWARE
Increase community participation,
minimise admin and simplify reports.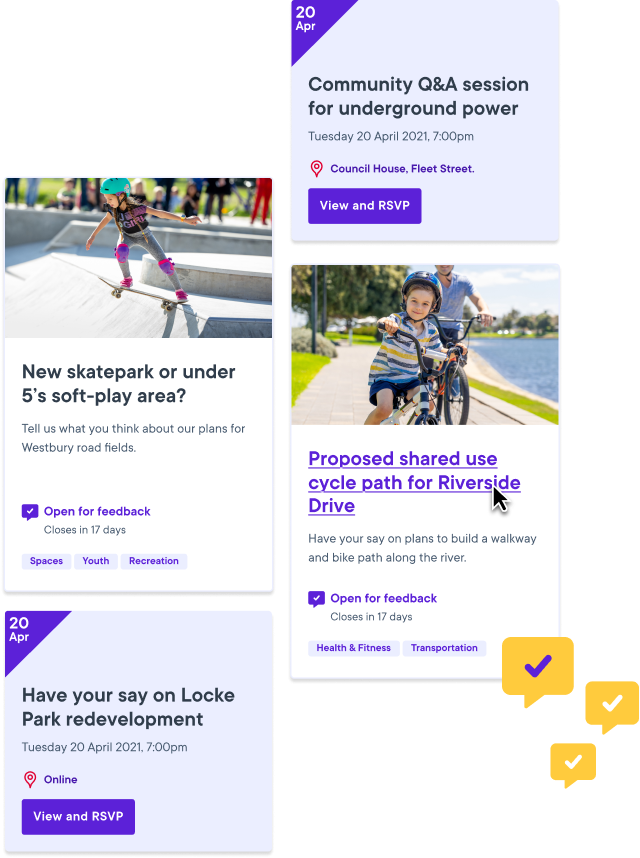 District Engage empowers both governmental and private organisations to effortlessly collect valuable feedback, construct insightful reports and enhance community engagement.

Transform your
community engagement 
with District Engage
Effective community participation
Foster effective, inclusive, and transparent community engagement with our intuitive and user-friendly platform.
Better consultation management
Save time and resources by streamlining your consultation process. Generate reports, and analye data with ease.
Secure & compliant
Relax, we're serious about security, privacy, and accessibility. We'll ensure your data is protected and your platform meets compliance goals.
Customisable & scalable
Adapt our platform to meet your unique needs. District Engage can grow alongside your organisation and flex to meet your requirements.
Easy to navigate,
create and report
District Engage is an intuitive platform designed to simplify the lives of community managers.
Effortlessly create, publish, and embed consultations on third-party websites, allowing for deep qualitative analysis.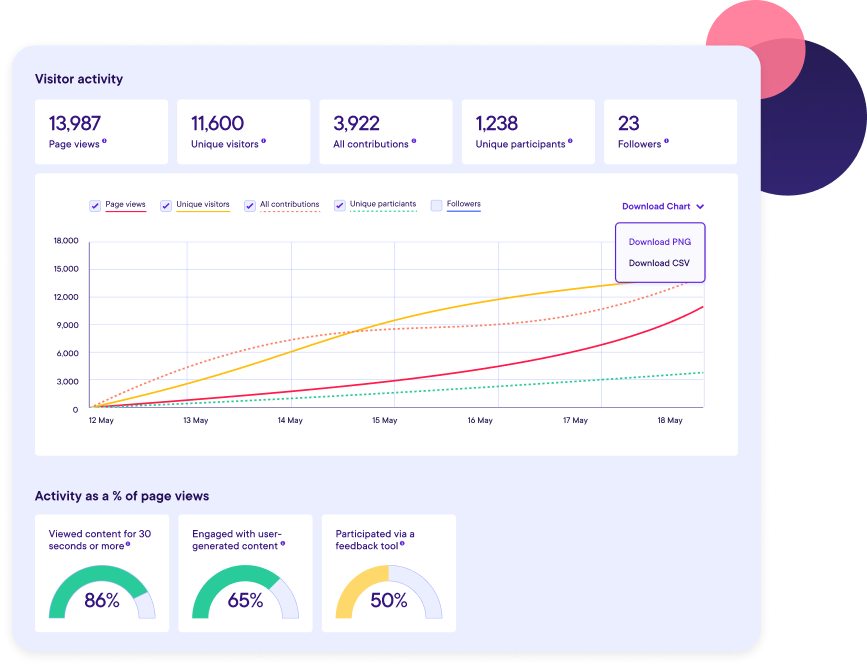 Trusted by the Victorian Government
District Engage expertly handles the needs of over 1,200 administrators and over 20 state departments providing a seamless community engagement experience across the whole of Victoria.

Tailored pricing solutions
Crafted to match your community engagement strategy
Begin with our Connect plan for a focused approach, or take your community engagement to the next level by launching our platform across your entire organisation.
Need something in-between? Talk to us about a custom plan.
Connect
Everything you need to effectively gather and report on community feedback
Get started with up to 1,000 public users, 5 consultations and  3 administrators. 
All the tools are included, no matter when plan you choose.
Enterprise
Transform your organisation with comprehensive and scalable engagement solutions!
Unlimited users, consultations and  administrators. 
Enjoy a full feature set including moderation, team segmentation, SSO, third-party API integrations and more! 
Elevate your community engagement
Take the first step towards a more connected, informed, and engaged community.